Tech Climbers Partners
The brands making the inaugural Leeds City Region Tech Climbers happen
Hill Dickinson is a leading and award-winning international commercial law firm with more than 850 people, including 185 partners and legal directors. From offices in the UK, mainland Europe and Asia, we deliver advice and strategic guidance spanning the full legal spectrum.

Our highly experienced and recognised corporate team operates from our offices in Leeds, Liverpool, Manchester, London , Hong Kong and Singapore. The recently established Leeds Corporate team, with the addition of corporate partner Sandip Khroud who joins a strong national team of over 75 corporate and banking lawyers, will be leading our expansion of business advisory services into Yorkshire.

We are trusted advisors to a wide range of clients within the technology sector, providing expert support to technology organisations or organisations reliant on technology. Delivering a high-quality combination of technical expertise, commercial acumen and excellent client service, our clients value the quality of our people, our market knowledge and our commitment to achieving success for them. We always aim to exceed their expectations.
Mercia is a proactive specialist asset manager with a focus on regional businesses seeking venture, private equity or debt finance to scale their businesses. Mercia currently manages c£940m assets under management and a portfolio of c430 businesses across the UK.

Mercia's specialist approach delivers deep domain knowledge, not just about sectors, but equally, the regions in which they do business. The 100+ team, across 8 regional offices gives them the ability to deliver this effectively, investing in the right businesses.
Avison Young creates economic, social and environmental value as a global real estate advisor, powered by people.
At Avison Young, we believe in creating a positive impact wherever we go.
There is a vital role for commercial real estate to create healthy, productive workplaces for employees, cities that are centres of prosperity for its citizens, and built spaces and places that create a net benefit to the economy, the environment and the community.
Our nimble, agile team has global insight, local market expertise and access to some of the smartest technology in the commercial real estate industry – all at the ready to work on creating your competitive advantage. As a private company, you will collaborate with an empowered partner who is invested in your success as much as you are.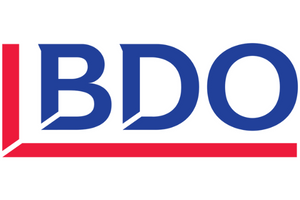 BDO LLP is the leading UK accountancy and business advisory firm focused on ambitious, entrepreneurially-spirited and fast-growing businesses. Having operated in the Leeds City Region for several years, we continue to invest in our client's growth by developing our people and teams to provide an unrivalled breadth of services.
Our broad range of Technology clients from across the region are key contributors to Britain's economic engine. We are proud to hear our clients say how our local specialists really take the time to understand their needs and help provide practical and insightful, joined-up advice and solutions.
Nexus brings together the brightest minds from business, technology and academia. Our community of high growth businesses is located across the globe but has its physical base in a state-of-the-art innovation hub on the University of Leeds campus.
We provide bespoke support to help you stimulate innovation and deliver rapid commercial impact. Our expert team bridge the gap between business and academia, helping you access the knowledge, people and workspace your business needs to thrive.
We're passionate about innovation and growing businesses. Since we launched in 2019, we've been working to unlock the economic potential of the Leeds City Region and beyon

Active Profile

Active Profile has been delivering marketing and PR growth strategies for scaleups at each stage of their journey towards exit for over 15 years. We specialise in building brands and creating demand.
Our models go beyond delivering strategies and tactical campaigns. From objective analysis and expert advice to hands-on coaching and practical cheat sheets and workshops, we build campaigns and go to market plans that ultimately create long-term value.
BusinessCloud
BusinessCloud brings you news and views from the nation's tech scene, highlighting the businesses and platforms you need to know about.
Our website and weekday morning email newsletter reports on funding announcements, deals, appointments and launches, while our Tech 50 innovation rankings are recognised as a validator of tech disrupters of all sizes.
We also break down technologies from AI and the cloud to immersive platforms and wearables through in-person and virtual events.